A circle cutter with fine adjustment and vernier scale (0.05 mm precision).
The blade holder is replaceable, with the idea being to be able to use one blade holder for cutting blades, and another one (or two) with a scraping router bit. So far I have only made one blade holder though (I just finished the circle cutter a couple of days ago).
And here some random pictures of the building stages.
The adjusting mechanism: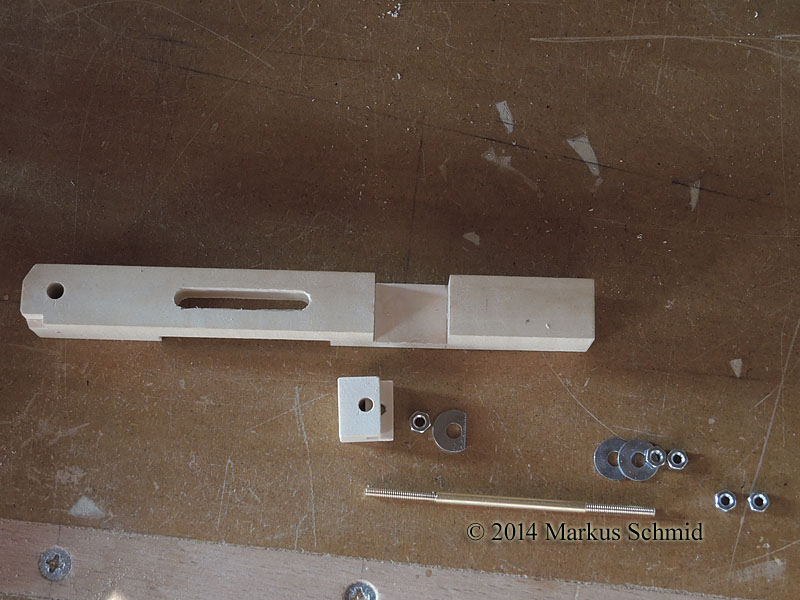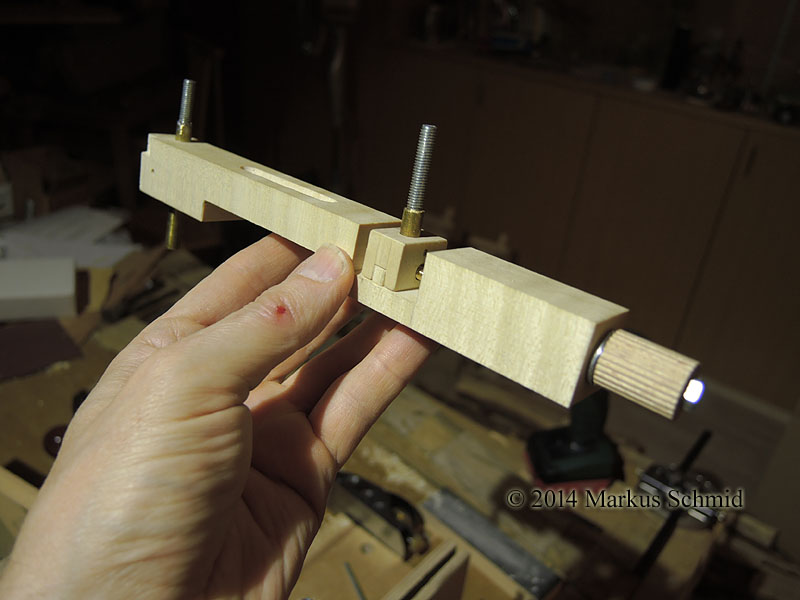 The vernier scale: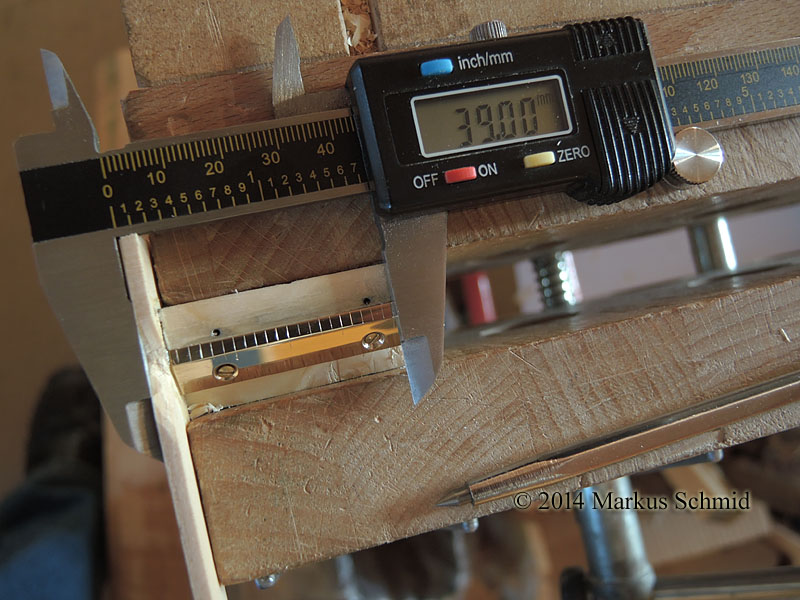 Thanks for looking.