I built this as a commission, although I told the client that it was an experimental build as it was my first 12 string. I did use a lot of information from the Gore\Gilet books including the bracing pattern and bolt on\off neck design. The body is the Gore medium size steel string. I followed a tutorial from Craig Lawrence on the Australian\New Zealand Luthiers Forum for the 2 string per pin bridge. Richard Woods (Woodsy23 on also on anzlf) modified and ran an existing Finite Element (FE) model he had, for 12 strings load, both light and medium (EJ38s and EJ39s). He determined I would need to increase the height of the falcate braces to 10 mm for the EJ38s and 11 mm for the EJ39s. I ended up with 10.5 mm as I wanted to limit the monopole frequency of the top to keep it in the typical SS range. I ended with 175 Hz top frequency (that I may work to lower to 170 Hz). I have a spectrum analysis with strings at the bottom of this post. I did not measure the bridge rotation under load, but it looks good to my eyes.
The top is Lutz Spruce, back and sides Ziricote.
Bridge BRW, Fretboard EIR, Ebony bindings
rosette, Headstock, backstrap, end wedge, heel cap and side purfling are all Koa.
Finish: EM6000 on zpoxy fill for the body and CA fill and Royal Lac for the neck and head stock.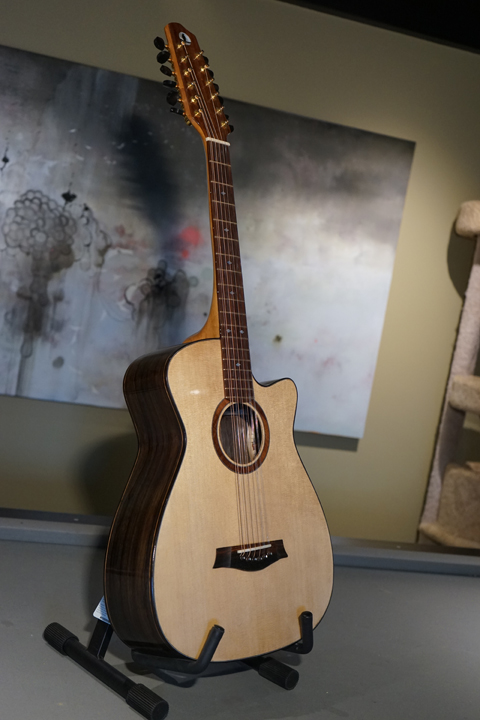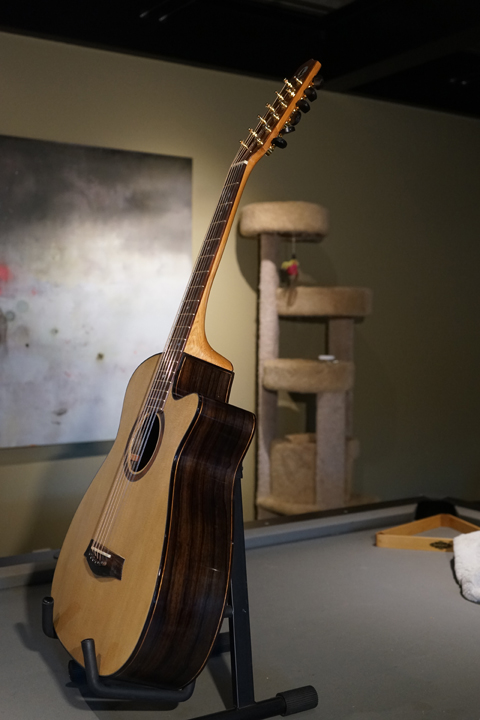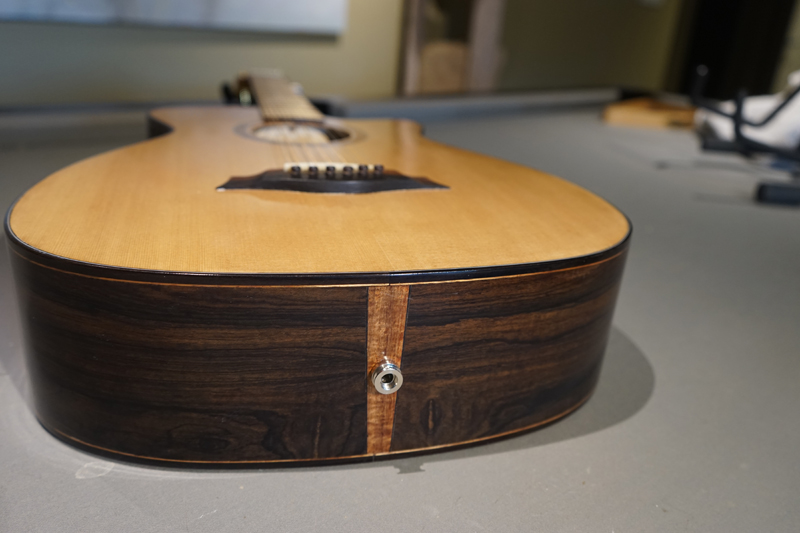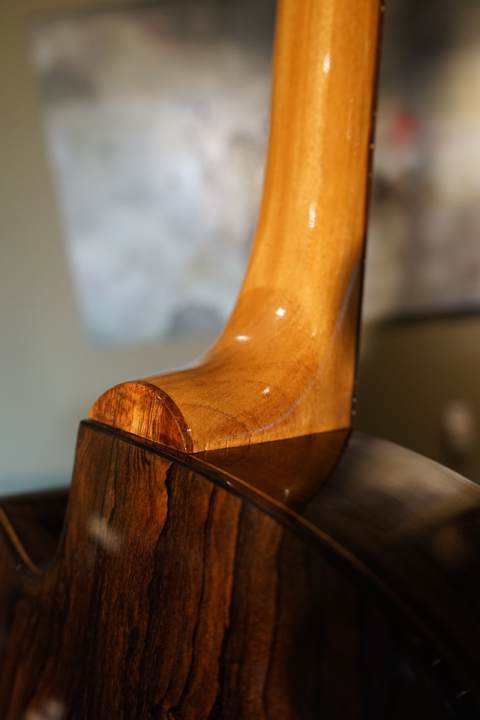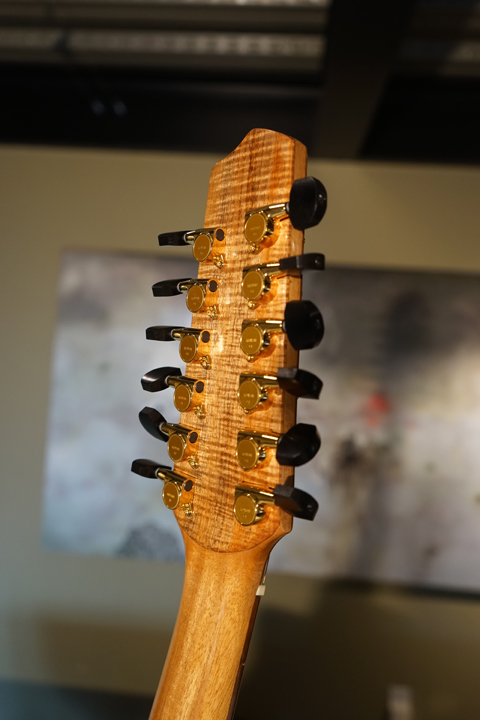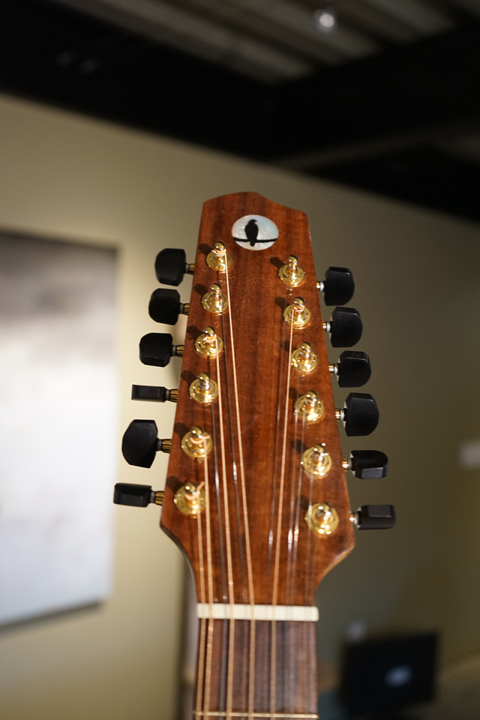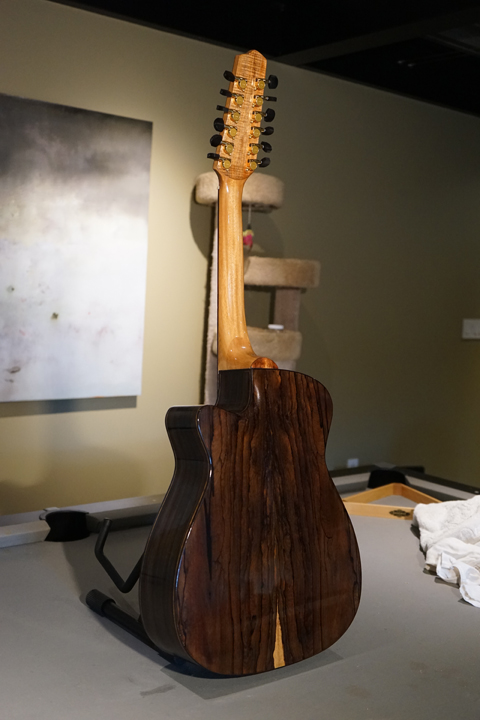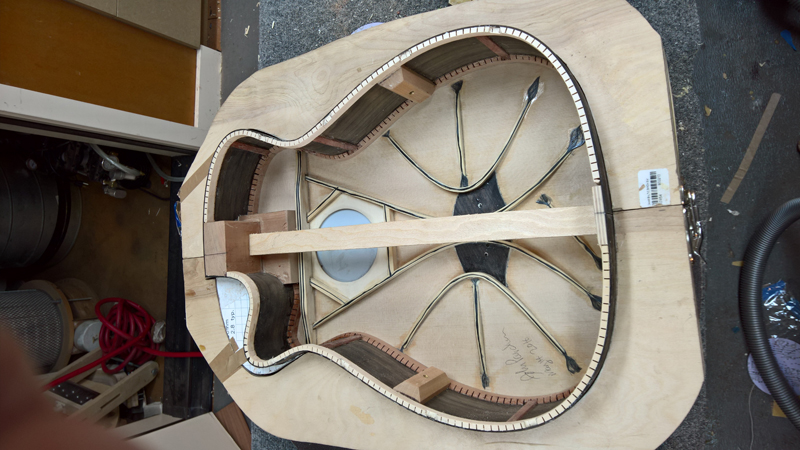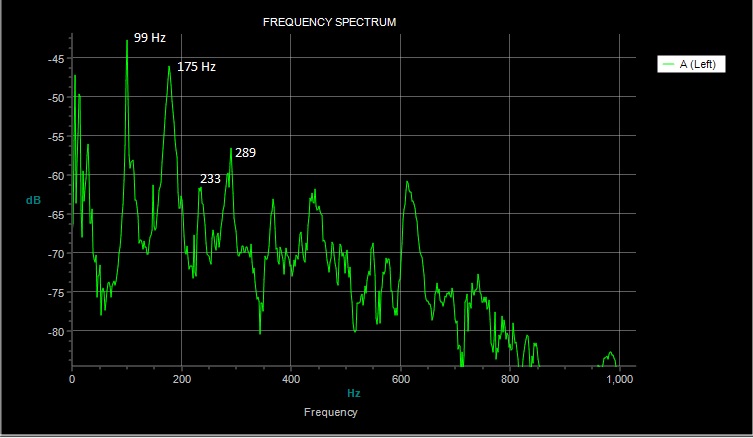 youtu.be/