Occasionally I get requests for fingerboards with unusual scales. Most recently a 27" scale. As I use the LMI templates with my power saw I needed a simple way to redraw all the fret positions with a new scale length. So after pondering the puzzle for a while it occurred to me that if I align two existing scales that I already have or alternatively transfer two scales from known instruments that are correct I can come up with the third if I follow a couple of rules.
1.
By placing both scales at the same start point on a line at 90 degrees/ square to the vertical start line at a nominal distance apart you can draw lines between each fret number 1.e. 1..... to 22 etc.
2.
As the proportions for all common scales are the same (within the constraints of guitar making) the angled lines for each fret will provide an exact intersection point when you draw another horizontal line through these fret lines. In the example below there is a 25" and 20 " line drawn with a 12fret position marked in the centre. If you draw a horizontal line across it at any point the angled line will always intersect at the centre point. In the second drawing I have drawn a line which turned out to be 22.8" and the centre position read is 11.4"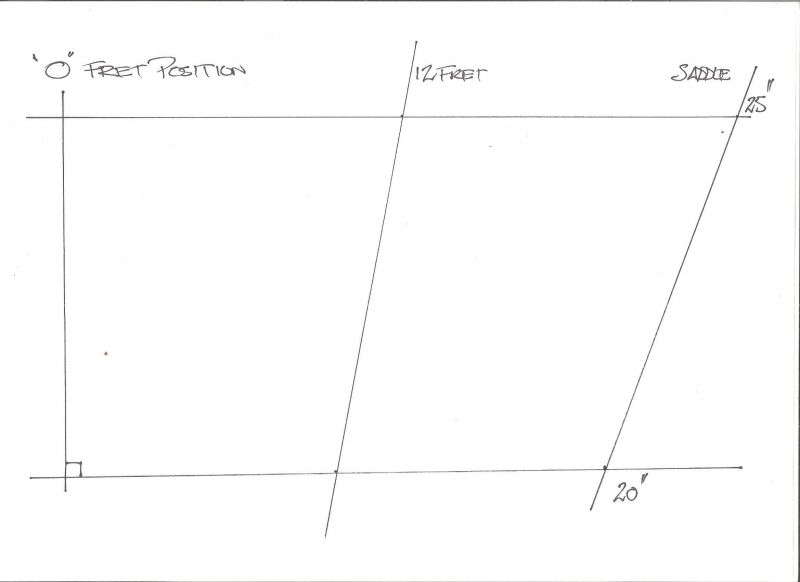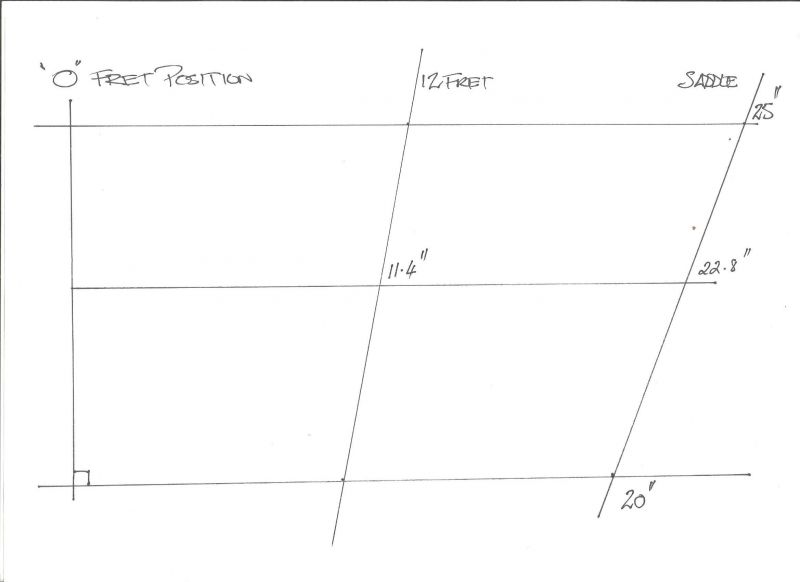 The implications of this are that you can with a sharp pencil, square and/or T square draw new scales if you can accurately create the angled lines. There are flaws to this technique, namely impatience and inaccuracy, however with careful marking out you can create new scale length templates without doing any mathematical computations. I will include a practical demonstration time permitting.